*Report says Africa Leapfrogging World Economies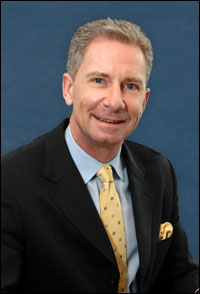 Standard Chartered Bank Plc in its 2014 African Report has stated that a new "confident African middle class is emerging, and trade is expanding rapidly, notably with Asia." The report notes that "Africa is leapfrogging old technologies and embracing the digital revolution, leading the world in innovation such as mobile payments." Standard Chartered Bank, commissioned an independent report, and put together by Professor Ethan Kapstein of Georgetown University, United States.
According to the report, which was presented to journalists in Lagos, by Dr. Rene Kim, founding Partner at Steward Redqueen, although the dearth of infrastructure and barriers to intra-nation trade is hampering a much bigger trade, Africa has recorded consistent growth faster than the rest of the world in the last decade.
The report which measured the impact of Standard Chartered Bank's operations in terms of economic value added and employment supported, also considered the bank's impact on Africa's trade, deploying a global network spanning more than 68 countries, as the only international bank with a major presence across both Africa and Asia. It further undertook a qualitative assessment of other ways in which Standard Chartered Bank contributes to local communities in Africa, including through financial innovation, risk management, business practices and community investments.
"By measuring direct and indirect impact", the report shows that "our operations and financing support some 1.9million jobs in the markets where we operate in Sub-Saharan Africa. The bulk of these jobs are in advanced, high value-added sectors – the fast-growing manufacturing and service industries that are changing the face of Africa's economies. We contribute $10.7 billion in economic value added, equivalent to 1.2 per cent of sub-Saharan Africa's GDP. The bank supports sub-Saharan trade worth $7.2 billion."
Dr. Kim noted that Africa's share of world trade amounts to 5% but records only 3% of intra-African trade. "A number of reasons can be adduced for the lack of intra-African trade, part of which include lack of or dearth of infrastructure. There is also the issue of barriers which needed to be taken out for effective intra-Africa trade."
He credited the emerging Africa economic success for having been "built on solid foundation that is sustainable for the long time." He however stated that despite "Africa's strong performance, poverty and income inequality continue to be significant challenges."
He further stated that "job creation is not keeping pace with the continent's rapidly growing population." Most critically, Dr. Kim stated that "quality jobs are essential to eradicating poverty and fostering real development in economies. Banks fuel employment by providing credit and other financial services that help businesses set up trade and expand – and by working with governments to remove barriers to economic activity."
Standard Chartered Bank has operated in Africa for over 150 years and the region remains a core part of the bank's group strategic intent. It re-entered Nigeria (after the 1976 nationalisation programme) in 1999. It has over 180 branches in 15 countries and over 8,000 staff. Standard Chartered Bank Africa is a highly respected, well established 'household name,' with deep-rooted local knowledge and experience. The bank also has a unique international footprint which enables it to facilitate the growth of international trade corridors between Africa and the rest of the world. With a world-class suite of products, services, distribution channels and systems, the bank provides customers with increasingly sophisticated and pioneering banking services – unrivalled in Africa.