THE PRESIDENT/CEO'S EXPERIENCE
The President/CEO had worked on the Corporate Communications, Advertising, PR and Events management briefs of several multinationals for about 17 years and 5 years as a Management Consultant with Phillips Consulting.
These multinationals cut across the Banking & Finance, FMCG, I.T & Telecoms, Government, etc.
And they include but not limited to Bankers Committee, Coca-Cola, Cadbury, Motorola, NBPlc & P&G in the FMCG, Nestle, etc.
Standard Chartered Bank, Guaranty Trust Bank Plc, Access Bank, Ecobank Nigeria Plc, Africa Finance Corporation in the Banking category.
While in Public Sector, he worked on briefs from CBN, NDDC, Akwa- Ibom & Lagos States Government.
---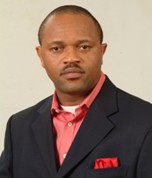 Registered member of the Nigerian Institute of Public Relations (NIPR) and the Advertising Practitioners Council of Nigeria (APCON). He has over two(2) decades working experience, spanning Marketing, PR, Advertising, Events Management and Management Consulting, in internationally recognized firms, like JSP/Hill & Knowlton, STB McCann & Erickson and Phillips Consulting Group Africa.
He is an alumnus of the WITS Business School J'burg, S. A, University of Ibadan, Nigeria and a member of the class of 2004 of the Phillips Consulting Senior Management Program (SMP) and the annual African Business Leaders Forum, in S. A
Member of the Organizing Committee & Media Sub Committees of the Nigeria Economic Summit Group (NESG), 2009. And Principal Consultant @ SoulComm for 6 years until March 2011.
The former Publicity secretary of the PRCAN between 2010 – 2012.
He is the President/CEO of PFCAfrica and supervises the PR business group
---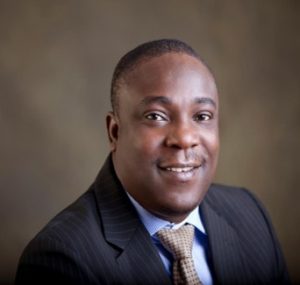 Sola Fakorede B. Eng'g. MBA, MSc.
Executive Director
A graduate of engineering with over 25 years experience in New Product Development, Marketing, Sales, Advertising development and deployment, Research, and Management.
MBA in 1994, and MSc in Operations & Supply Chain Management from the University of Liverpool. Currently studying for a PhD. in Operations Research at the Walden University, Baltimore – Maryland, USA
A Trainer and a Resource person in Marketing, Strategy, Management & Supply Chain in some management consulting firms in Nigeria.
Added value in several top class marketing companies like Nestle, Unilever,  Saatchi &  Saatchi, The Nielsen Company, GTAssure (now AXAMansard), Ensure Insurance,  and Old Mutual Group. He managed MAGGI the flagship of Nestle business for 7years and tripled the volume of MAGGI in 6 years and later headed the Trade Marketing Team of Unilever and launched Knorr in the trade
Wide experience across geographies – Middle East, Africa, and Asia Interests: Watching football, reading, travelling, and listening to music (Accapella and indigenous music), A member of many professional organizations – APCON, National Institute of Marketing of   Nigeria (NIMN), and Nigeria Institute of Management (NIM).
He manages the creative and trade marketing arm of the business.
---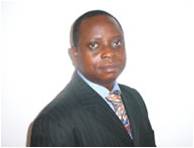 Udueni was formerly Executive Director Communications and Executive Consultant with JSP Communications before he joined PFCAfrica Communications. He has a combined experience of over 2 decades both in Journalism, Public Relations and Communications Practice.
He has extensive experience in managing Marketing Communications campaigns, having led several successful campaigns for a number of blue chip companies including Coca-Cola, Guinness, NBC, Microsoft, Intel Corporation, etc.
He is an expert in Media Relations, Communications Research, Crisis Management and Communication, including Stakeholder Relations management.
A skillful writer and media manager, Austin is very close to several editors – a relationship he built as a journalist, on the editorial team of Punch and Vanguard Newspapers two of Nigeria's tier one newspapers.
Some of his major achievements include coordination of Intel Corporation worldwide chairman's visit to Nigeria, Microsoft Nigeria/West Africa Launch, Michael Power media activation for Guinness Plc, PZ Cussons Plc name change, several PR and marketing programmes for Coca-Cola, PR /media management for Cotecna etc.
Married with children, Austin is a Hope World Wide Nigeria volunteer, a non for profit organisation committed to helping the needy. He loves Golf and is passionate about Leadership communication.
Qualifications: BA (Hon) Philosophy, Lagos, MCA (Masters in Communication Art) Ibadan, Nigeria. Associate Member, Nigerian Institute of Public Relations.
---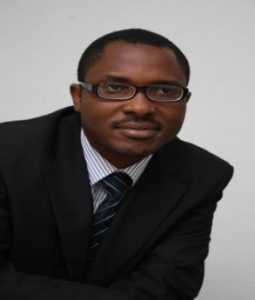 Ayo Adegbesan
Account Director
A talented and result oriented Client liaison and Public Relations professional. Ayo has expertise in executing projects and initiatives that support the broader short and long-term Public Relations strategy and looking into consumer insights for effective brand penetration and maintenance. Has over 7 years experience in the industry managing blue chip accounts like Emirates Airline, FedEx/Red Star, Symantec, Qualcomm, GSK (Ribena, Lucozade Sport & Boost, Sensodyne), Nokia, DN Meyer, Standard Chartered Bank, AXA Mansard Insurance Plc, etc.
He holds a Bachelor of Arts degree in Linguistics from University of Lagos, Nigeria and a Masters Degree in Public and International Affairs. He has undergone several brand management training and social media sessions.
---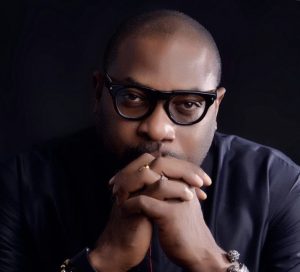 Charles O'Tudor holds a bachelor's degree in Sociology from the University of Jos and is an alumnus of the  University  of  Witwatersrand, Johannesburg. where he bagged Certificates  in Management and Measuring Organizational  Strategies, Product Strategy and Brand Management.  He is an Associate  Member of the Advertising Practitioners Council of Nigeria  (APCON) and an Associate Member, Nigerian Institute  of Public Relations (NIPR). O'Tudor began his career in advertising and branding at Shops Bankole Sagie Advertising, where he had a three-year stint as advert executive.  He became Deputy Manager at Explicit Communications   (where he managed Multinational Accounts). He moved to become Client Services Manager at Solutions. In 2001, Charles O'tudor and Yemi Odusote jointly setup Adstrat BMC as creative and Advertising Unit/Sister Company to PFCAfrica Communications. Charles is Executive Director/Principal Consultant .