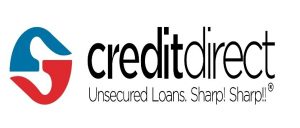 Credit Direct Limited (CDL), a member of FCMB Group Plc and a market leader in the provision of unsecured consumer loans to individuals in Nigeria, has again raised the standards in customer experience and employees' engagement by commissioning its state-of-the-art new head office at an impressive ceremony in Lagos on Friday, September 14, 2018. Credit Direct Limited, established over 10 years ago, is a non-bank financial services company with operation in 25 States across Nigeria including the Federal Capital Territory– Abuja. The Company which has a staff strength of over 1,000 employees has given out over 1.5million loans worth over N150 billion since it began operations. With an active customer base of over 200,000 individuals in the public and private sectors, Credit Direct is poised to continue leading the Market with its innovative offerings and excellent customer experience, as attested to by its teeming customers, Speaking at the commissioning ceremony, the Chairman of Credit Direct Limited, Mr. Ladi Balogun, said, ''this edifice is another milestone in the history of Credit Direct. It is a reaffirmation of our commitment to raise the bar in the manner in which we operate and the kind of environment in which we provide services. We are excited that within 10 years of the establishment of Credit Direct, the company has added significant value to Nigerians and the country in general''.
Mr. Balogun, who is also the Group Chief Executive of FCMB Group Plc, assured that FCMB Group will continue to invest in projects and initiatives that would develop entrepreneurship. Also speaking, the Managing Director of Credit Direct Limited, Mr. Akinwande Ademosu, said, ''our story changed the face of the financial services sector, the people we are servicing today are those not well served (underserved) and unserved by the conventional financial services sector. We believe so much in the future that has been created – from just giving out loans to giving our customers peace of mind''.
He added that with its wide national reach, robust financial strength, top of the range proprietary technology and dedicated workforce, Credit Direct has translated its offerings into making real positive impacts on the lives of many Nigerians across different socio-economic strata in line with its vision to be the preferred financial services partner in Nigeria and beyond. As the Company embarks on this new phase of development, its growing variety of innovative products and services are focused on creating exceptional customer experience among its ever-evolving customer base. The pursuit of excellence and commitment to delivering best in class service, even while the firm is domiciled in Nigeria, her product offerings and standard of service delivery are seen to be at par and appealing to any discerning customer as well as investors, anywhere in the world.
The true mettle of Credit Direct Limited was tested during the economic recession of 2015 through 2016 when most companies of its kind suffered bitter losses and, in many cases, had to wind-up. Credit Direct proved its firm and resilient foundations and posted a profit year on year throughout that period. This remarkable achievement underscores the fact that the Company is driven by a team of highly qualified and technically sound Management with more than 75years collective managerial experience backed by a skilful workforce regarded as front-liners in the Financial Services space of today while still attracting the best talent across its operations. Credit Direct Limited has therefore put together the components for sustainable growth and profitability.  The formal inauguration of the new ultra-modern corporate headquarters is another indication of the Company's resolve to remain the preferred partner in her market space while positioning the company for both local and international growth.