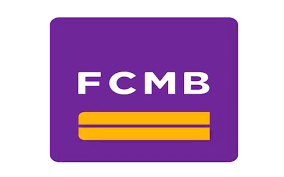 The Managing Director of First City Monument Bank (FCMB), Mr. Adam Nuru, has urged banks and other financial institutions in Nigeria to brace up to the challenges of international trade and commerce by collaborating more with other stakeholders in order to tap into the opportunities in the sector. This, according to him, will boost their performance and overall contribution to the development of the country.
He stated this while declaring open, the bi-monthly general meeting of the International Chamber of Commerce (ICC) Nigerian Banking Commission held on July 10, 2018 in Lagos and hosted by FCMB. ICC is the world's business organization, a representative body which authoritatively speaks on behalf of enterprises from all sectors in every part of the world. The body founded in Paris, France in 1919, groups hundreds of thousands of member organisations, including Banks and associations in over 120 countries. Business experts drawn from the ICC membership establish the business stance on broad issues of trade and investment policies as well as on a wide range of policy subjects of interest to organisations worldwide. Mr. Nuru, who was represented by the Executive Director of Finance at the Bank, Mrs. Yemisi Edun, pointed out at the meeting that maintaining a sound culture of compliance, due process and capacity building among experts on the trade desks of Banks, should be accorded priority.
''Due process, digitalization and capacity building would go a long way to break the myth of the perception that international trade is a sacred area of operation alone by Banks. Banks must also collaborate more with government and other stakeholders to explore better ways to maximise the new and emerging opportunities in the sector'', Nuru stated. He added that, ''to ensure the business of international trade and commerce is conducted in a responsible and transparent manner, ICC Nigeria should continue to ensure we operate under full and complete compliance with all applicable laws, rules, regulations, policies, and best practices''.
FCMB Managing Director also commended ICC Nigeria for its commitment towards building a transparent, strong and viable banking industry and international trade platform, especially its efforts at reviewing the new order of trade that encourages adoption of emerging global best trade settlement practices. In his address at the meeting, the Chairman ICC Banking Commission in Nigeria, Dr Raymond Ihyembe, advised Banks to upscale their operations with regards to international trade and commerce so as to mainstream businesses in Nigeria into the global community and to promote the creation of wealth and prosperity through international trade and investment.
He further assured that the Commission will continue to, ''assist in the formulation of policies and guidelines for the Banking sector, to effectively key into and take advantage of opportunities. We operate in several areas such as arbitration, taxation, commercial law practice, among others, which are necessary for the success of the Banking sector''.
First City Monument Bank (FCMB) Limited is a member of FCMB Group Plc, which is one of the leading financial services institutions in Nigeria with subsidiaries that are market leaders in their respective segments. Having successfully transformed to a retail and commercial banking-led group, FCMB expects to continue to distinguish itself by delivering exceptional services, while enhancing the growth and achievement of the personal and business aspirations of its customers.