AXA Mansard Insurance continues to receive top ratings amongst other brands. AXA Mansard Insurance was rated among the Top 50 Brands in Nigeria by APT Brand International Limited.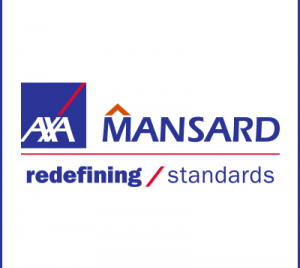 Top 50 Brands in Nigeria is an annual selection of top brands in Nigeria. The award criteria include leadership structure, market acceptance, brand equity, product offerings, culture, quality service delivery and market performance.
The record is indeed significant for AXA Mansard Insurance as it is the only insurance company to receive this outstanding recognition along with other highly rated brands in the country.
The Chief Client Officer, Tosin Runsewe commented that "Our brand has grown over time and has become a symbol of our desire to keep evolving new ways of pleasing our customers. The value of our brand represents the value we place on our customers and serves as a hallmark of our brand promise to them to protect their assets, health and loved ones".
Adding to this, the Group Head Strategy and Marketing, Kola Oni, says                      "We are delighted to receive this award for the second year in a row. The                AXA Mansard brand is unique and this award is dedicated to our customers who have supported us over time even as they recognize and appreciate the AXA Mansard experience".