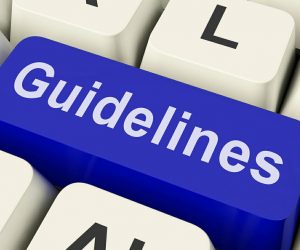 A media release is one of the most successful ways to get media coverage for you or your business. It is a tried and true method and one of the most common ways to communicate with a journalist.

Journalists receive hundreds of media releases a day – most of them completely unrelated to their area of interest. So before you start to write a media release it is important to stop and think about what you want to achieve, what publication you want to be covered in and who your intended audience is.
It is essential to create a media release with the audience in mind, if the content is interesting to the audience; the journalist is more likely to publish it. Here are our four top tips to help you prepare before writing your next media release.
 Is it newsworthy?
The main rule for your media release is that it needs to be newsworthy. A newsworthy story is current and of interest to the readers. It will also have a greater chance of being read by your target audience.
Make sure your release is not only relevant but also interesting and exciting. The launch of a new product, issues and trends in your industry, or sharing your success like an award, are good examples of newsworthy media releases.
Is it relevant?
Timing is everything in sending a media release. Make sure the information is relevant and current. Contacting the relevant media outlets is essential for obtaining the attention of journalists. Put yourself in your target audience's shoes and think about your key message and whether or not they will be interested in reading it.

Take some time to think about who you are communicating your message to creating a media list of appropriate publications means you will more likely get the exposure you are looking for.
Does the headline grab the reader?
Make your media release headline catchy, interesting and strong. It should summarise key points and encourage further reading.
Journalists receive hundreds of emails a day so make sure they can quickly establish what the content will be just from reading your headline to increase the chances of it being read.
Does the lead paragraph provide a 'hook'?
This is a key part of your media release. The lead into your story must be catchy and have something that grabs your reader's attention, otherwise known as the hook. A strong angle includes the following elements that establish the story of your media release:
Who is involved,
What is happening,
When it is taking place,
Where is it taking place,
Most importantly, why it is taking place Make the paragraph succinct with active and professional language. Once you have established what is newsworthy and who your target audience is, write your media release with these four tips in mind. Make sure to check spelling and grammar and it's a good idea to have a colleague read your media release before you send it.