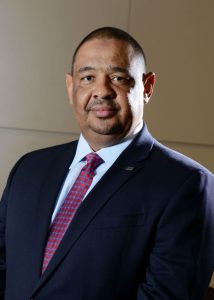 First City Monument Bank (FCMB) has restated its commitment to attain the highest level of customer advocacy by leveraging on its solid business models, bespoke solutions, excellent service delivery, highly professional staff and technology to turn the aspirations of its customers to opportunities. Consequently, the Bank is set to further enhance the experience of its customers by rolling-out series of exciting and rewarding initiatives to celebrate this year's international Customer Service Week, holding from October 2 to 6, 2017, across its branches in Nigeria. The theme of this year's celebration is, ''Building Trust''. The theme recognizes the importance of trust in forming strong, productive, and lasting relationships with customers and co-workers. The Customer Service Week, which started 33 years ago, is a unique period when service organisations and global agencies extol the patronage and loyalty of their esteemed customers by introducing several unique and special activities to appreciate them. It is celebrated annually during the first full week in October, and has grown into a global event.
In a statement, FCMB said that the celebration of this year's Customer Service Week promises to be memorable as it offers another opportunity to connect and put a smile on everyone's face to appreciate their loyalty and patronage over the years. The activities lined-up by the Bank include; a youth empowerment and internship competition with some partner organisations tagged #FCMBFlexxternship, a toll-free line for Customers to call and speak to the Managing Director, Mr. Adam Nuru, the reward of the bank's oldest/loyal customers, visits to customers by the Management of the Bank, the hosting of the Igbo Community day at Coker OrileIganmu, and gifts to customers across all the branches. E-mailers and messages will also be sent to customers to appreciate them.
Commenting on the Customer Service Week, the Head, Continuous Improvement and Service Management of FCMB, Mr. Moshood Adelotan, said the Bank recognise the importance of the annual Customer Service Week and the contributions of its customers in making FCMB a success.''As an institution that is customer-focused, we have set high standards and always aim for continuous improvement in our pursuit of excellence. We will continue to celebrate our customers by offering them the very best in service delivery and lots of value-added solutions in a sustainable manner. We are determined to be the bank that everyone wants to bank with, do business with, and where opportunities are turned into realities'', he added.  FCMB has over the years introduced a number of initiatives to enhance customer experience. Among these are the strategic growth of its branch network, ATMs and PoS Terminals for accessibility to more people, a new addition to its contact centre numbers – 07003290000 – to make it easier for customers to reach the Bank. The lender has also initiated FCMB Microfinance Bank to provide simple banking solutions to the unbanked, under-banked and low income segments, especially women in the rural parts of the country. FCMB has in place a team of highly dedicated and professional staff that go the extra mile to give its customers a sustainable excellent customer experience.
First City Monument Bank (FCMB) Limited is a member of FCMB Group Plc, which is one of the leading financial services institutions in Nigeria, with subsidiaries that are market leaders in their respective segments. Following a successful transformation into a retail and commercial banking-led group, FCMB expects to continue to distinguish itself by delivering exceptional services, while enhancing the growth and achievement of the personal and business aspirations of its customers.