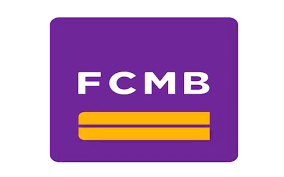 The number of awards in the kitty of FCMB Group Plc has received another boost. This is because, two of its subsidiaries, First City Monument Bank (FCMB) and First City Asset Management Limited (FCAM), have emerged as the, ''Most Improved Retail Bank in Nigeria'' and ''Best Managed Fund in Equity'', respectively, at this year's BusinessDay Banking Awards held on October 14, 2017 in Lagos. In 2015, FCMB won the "Most Customer Friendly Bank" award at the BusinessDay Banking Awards. The latest development is a confirmation of the giant strides being recorded by FCMB Group and its subsidiaries in the Nigerian financial services industry. It is also a testimony that the various initiatives being driven by the subsidiaries in the areas of service, products offering, operations and value addition to enhance customer experience are yielding the desired results and appreciated. While First City Monument Bank (FCMB) is the retail, commercial and corporate banking arm of the Group, First City Asset Management Limited (FCAM) is the investment management services arm of CSL Stockbrokers Limited, another subsidiary of the Group.
The BusinessDay Banking Awards, organized annually by BusinessDay (Nigeria's premier financial newspaper), identify, acknowledge and commend those who have contributed tremendously to the nation's banking sector and the growth of the nation's economy in each financial year. The Awards Committee employed qualitative and quantitative criteria in the process of identifying and selecting winners. The parameters used for the conferment of the awards on FCMB and FCAM include loan growth, loan/deposit ratio, capacity adequacy ratio, analysis of distribution of loans across sectors, return on average assets, performances across business segments, timely release of financial results and presence of investor/analyst's presentation on corporate website. According to the organizers, FCMB was adjudged as the, ''Most Improved Retail Bank in Nigeria'' as a result of its remarkable transformation from an investment bank to become a leader in the retail banking segment in less than 10 years. For instance, the Bank has increased the number of its branches nationwide to over 200, while its alternate channels provide prompt, secure and convenient banking services, among other benefits to millions of customers on the conferment of the award as ''Best Managed Fund in Equity'' on FCAM, the committee said that the company's flagship product, Legacy Equity Fund, had witnessed consistent growth in unit price and net asset value to become the best performing, predominantly equity-based mutual fund in Nigeria.
Speaking on the award, the Executive Director, Retail Banking of FCMB, Mr. Olu Akanmu, said, "we are proud to have come tops as the Most Improved Retail Bank in Nigeria at the 2017 edition of BusinessDay Banking Awards. This goes a long way to confirm our unequaled commitment in offering exceptional quality service to our teeming customers and the Nigerian public. Our retail banking capability enables us to offer excellent and value-added services to millions of Nigerians directly and indirectly, whilst also supporting their personal and business aspirations.  We dedicate this award to our customers who have made FCMB what it is today''.
Mr. Akanmu assured that, ''we will continue to expand our reach and upscale the simple, helpful and reliable banking services we are known for at all our touch points, which are driven by excellent technology and inclusive lending practices''. On his part, the Chief Executive Officer of FCAM, Mr. James Ilori, said that, ''we dedicate this award to investors in Legacy Equity Fund, and thank them for believing in our ability to generate superior return for unit holders, safely. Legacy Equity Fund is a well-diversified portfolio of high quality stocks, with relatively lower volatility. The Fund seeks to achieve capital growth and generate stable income over the long-term, and is a good hedge against inflation''.
He added that, "at FCAM, our team of skilful and internationally experienced investment professionals understand that products should always be matched with the investment objectives of investors. Our products, including Legacy Short Maturity (NGN) Fund, are designed with the investor in mind. We will continue to act in the best interest of our clients''. FCMB has transformed itself over the last 10 years from Nigeria's leading investment bank to a leading retail bank with a valuable franchise in this space. It has raised the bar in products and service offerings which resonates with the needs and lifestyles of the various socio-economic and demographic segments in Nigeria. The Bank acquires an average of 55,000 new customers and disburses 20,000 new loans monthly.
First City Asset Management Limited (FCAM), as an investment management company, provides services that cut-across collective investment schemes such as mutual funds and investment plans, which are predominantly for retail investors, as well as specialised discretionary portfolio management, for high networth individuals and institutional investors, within and outside Nigeria. FCAM has consistently focused on delivering superior wealth and investment management services, aimed at meeting investors' desire for safety of investment and good return.