Rashidat Adebisi, the Chief Financial Officer of AXA Mansard won the CFO of the Year in the Insurance category at the 2015 Nigerian CFO Awards held on Friday, October 2, 2015 at Four Points by Sheraton, Lagos.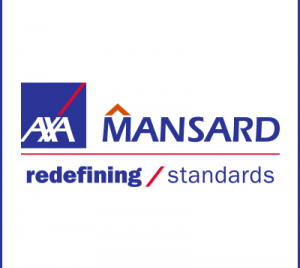 The Nigerian CFO Awards organized by Instinct Business is in its maiden year in Nigeria. The award recognizes and celebrates the accomplishments of financial executives for their financial leadership and overall contribution to their companies' growth.
Rashidat Adebisi while receiving the award, dedicated it to the AXA Mansard group and also pointed out that the responsibility of a CFO goes beyond the accounting role and cuts across the various roles within the organization towards achieving the overall objective of the Company. She concluded by saying that AXA Mansard would continue to redefine standards both home and abroad.
Rashidat Adebisi joined AXA Mansard in February 2005 as an Executive Officer in the FINCON Group. She became the Head of the Transaction Service Unit in 2007 and returned to FINCON as Group Head in 2008. She is now AXA Mansard Group's Chief Financial Officer and Divisional Director, FINCON and Corporate Services.