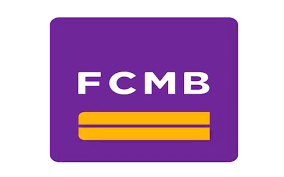 In line with its 'customer-first' approach to service delivery, First City Monument Bank (FCMB) has rolled-out series of exciting and rewarding activities to further enhance customer experience during the celebration of this year's international Customer Service Week from October 1 to 5, 2018, with the theme, "Excellence Happens Here". The theme recognizes that, ''space where customers and service professionals come together; from the call center to the executive suite, from the loading dock to the home office, from behind the wheel to the front of a monitor. Where service happens is where Excellence Happens''.
The Customer Service Week, which started 34 years ago, is a unique period when service organizations and global agencies extol the patronage and loyalty of their esteemed customers by introducing several unique and special activities to appreciate them. It is celebrated annually during the first full week in October and has grown into a global event, in which FCMB has always been involved over the years. In a statement, FCMB said the celebration of this year's Customer Service Week promises to be a memorable one going by the number of activities it has lined up for her numerous customers. These includes, visit to some customers by the management of the Bank. In addition, the senior management members of the institution would serve as service advisors, teller and customer service officers in select branches of the lender nationwide, just as customers will have the opportunity to call and have telephone interactions with the Managing Director. FCMB will also visit her young customers (who operate its kiddies account) and whose birthdays fall during the customer service week to present them with gifts.  Moreover, FCMB will host some customers of its youth product, the "Flexx", to an interactive session and reward staff who have demonstrated outstanding performance in customer service. Goodwill messages will also be sent to customers to appreciate them.
Commenting on the Customer Service Week and while thanking the bank's customers, the Senior Vice President and Divisional Head Service Management and Technology, Mr. Oluwakayode Adigun noted that FCMB will continue to focus on initiatives that will continually meet the needs and aspirations of her customers, as the bank understands clearly the power of the customers in her business and this is clearly reflected in the entire model for the Digital transformation of the bank which is customer lead. On his part, the Group Head, Service Management of FCMB, Mr. Moshood Adelotan, said: ''For us at FCMB, the theme of this year`s celebration is very significant to u, s as our strategic thrust as a bank is to compete using service as a pivot. And this has further been re-affirmed by our recent position in the latest KPMG BICSS where we came 3rd in both the Retail and SME segment from our 5th placed rating last year. We are committed to continually offer our teeming customers across all business segments, top notch customer experience that will clearly stand us out, not just in the financial industry but in the service industry generally, as we believe service us universal. I say a very thank you to our customers for banking with us and we look forward to more patronage as we progress on our service experience journey''.
FCMB has over the years introduced several initiatives to enhance customer experience. Among these are the strategic growth of its branch network for better accessibility to more people, extended banking hours beyond normal business hours at the branches nationwide, provision of additional alternate channels, such as *329# USSD code, ATMs, PoS, FCMBMobile, FCMBOnline, Quick Recharge and other self-service terminals, increased hours of service at the call centre and introduction of multilingual services, among others. FCMB has in place, a team of highly dedicated and professional staff that go the extra mile to give its customers a sustainable excellent customer experience.  With a clear understanding of its market and the environment, analysts are of the opinion that the FCMB brand is well positioned to create more value for its growing customer base and other stakeholders.