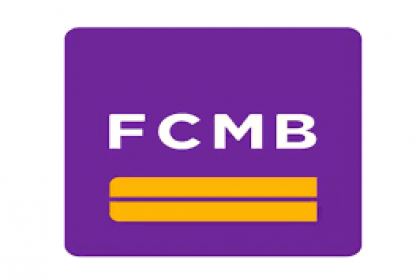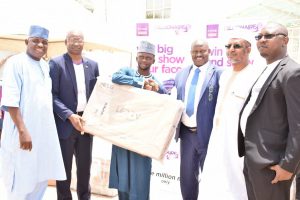 First City Monument Bank (FCMB) has rewarded another set of 644 lucky customers in its ongoing reward scheme, tagged ''FCMB Millionaire Promo Season 5". The second set of winners emerged at the second draws of the promo held across Nigeria on Wednesday, July 25, 2018. This brings to a total 1,288 customers of the Bank who have so far won cash and other gifts since the promotions commenced in March this year.  The FCMB Millionaire Promo Season 5, which runs till November this year, is an extension of the Bank's previous promotions.  It is designed to give extra value and reward to our customers, while encouraging financial inclusion and savings culture in the country. The promo is targeted at all segments of the society, especially existing and potential savings account customers of the Bank. This however, excludes salary and domiciliary account holders.
While four lucky customers won N1million each, a total of 640 other account holders smiled home with LED television sets, generating sets, decoders, tablets, smart phones and other consolation prizes, at the end of the electronic selection exercise. At the Lagos Regional draw held at Gbagada, a suburb in the State, Mercy Ailekhue was the lucky winner of N1million, while Hulera Zubairu won the same amount at the Abuja & North Regional draw which took place in Kano. The third N1million winner, Ukwuaba Aliu, came from the South-East/South-South Regional draw held in Port Harcourt, Rivers State, just as Williams Rotimi was also rewarded with N1million at the South-west Regional draw in Ijebu-Ode, Ogun state speaking on the promo draws, FCMB's Executive Director, Retail Banking, Mr. Olu Akanmu, said, ''We are excited that more of our customers have continued to be rewarded and empowered through this exciting reward scheme. We are committed to impacting the lives of individuals and businesses by delivering valued-added products and quality service that translate to exceptional customer experience. Our existing and potential customers are encouraged to partake in the FCMB Millionaire Promo, because it is an avenue to turn dreams to reality''.
On how to participate, Mr. Akanmu, explained that all an existing or a new customer of the Bank has to do is to increase his or her balance by N10,000.00 in any of the eligible savings account and maintain it for 30 days to qualify for the Zonal and Regional electronic selection of winners where the star prize of N1million and other fantastic prizes will be won.  Multiple savings of N10,000.00 will increase the probability of winning. To qualify for the grand finale draws in November 2018, where four customers will each win N2million, existing and new customers are to increase their balances up to N50,000.00 and maintain them for 30 days. Multiple savings of N50,000.00 will also increase the chances of winning. The third draws of the promo will hold in September and the grand finale is in November.  
First City Monument Bank (FCMB) Limited is a member of FCMB Group Plc, which is one of the leading financial services institutions in Nigeria with subsidiaries that are market leaders in their respective segments. Having successfully transformed to a retail and commercial banking-led group, FCMB expects to continue to distinguish itself by delivering exceptional services, while enhancing the growth and achievement of the personal and business aspirations of its customers.