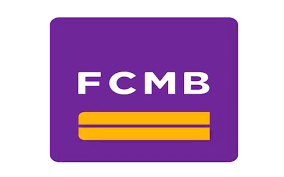 First City Monument Bank (FCMB) is set to motivate about 100 customers among its youth segment with cash rewards, other exciting prizes and engagements to commemorate this year's Valentine's celebration. In its annual campaign tagged, "Banking on Love", the lender said many young and even some older people view the February 14th Valentine Day celebration as solely defined by the day's activities with their chosen partners and loved ones.
Today, First City Monument Bank (FCMB) Limited thinks differently. The Bank, speaking through its Head of Corporate Affairs, Mr. Diran Olojo, enjoined the youth to see love as a virtue that is all encompassing. FCMB said love is more about care, giving, commitment, passion, trust and responsibility for the comfort, protection, security and happiness of the next person with an open mind and genuiness of purpose. He stated that the position further goes to define some of the activities engaged in by the Bank which pays close attention to many segments of the Nigerian society. According to Mr. Olojo, "at FCMB, it is not all about business at all times. There is a strong propelling philosophy which also drives us to be concerned about the best way to positively affect our immediate environment. How best to reach and impact the less-privileged. We always think about the best strategies to adopt to help the needy people in our society. We care about the orphans, the widows, the aged people, our youths and the internally displaced persons (IDPs) who have been affected by insurgency, man-made and other natural disasters.  We believe one of the positive outcomes of sound corporate governance, is impacting positively on lives and communities in Nigeria. Indeed, as businesses act responsively and boost their performance indices, they should also devote a part of their income to giving back to the society by engaging in various life-changing activities. At FCMB, we have been guided''. This year's Banking on Love campaign will include cash awards and some giveaways to many youth customers during and after Valentine celebration, a global event that climaxes on February 14th. N10,000 each is being given to 25 young people every week, throughout February, the month of Love. To be eligible to win, customers are required to carry out transactions with their cards that add-up to at least N5,000 in a week. Winners will be announced weekly.
The Flexx account is FCMB's youth-centric banking product targeted at young people who are actively seeking platforms that allow them express their uniqueness, while building skills for financial success. This is summarized in the description of Flexx as, "An app, a card, an account", which gives account holders the freedom to bank on the go, using the Flexx Mobile App. FCMB's Executive Director, Retail Banking, Mr. Olu Akanmu while responding to an inquiry said, "Flexx is more than an account. It is a lifestyle platform that offers the customer experience centred around Fun, Future and Banking. FCMB serves this platform through digital channels that fit into the lifestyle of the Flexx target market which include the Mobile App, a Microsite and an Online Account Opening platform, all of which enable a potential Flexx customer open an account with FCMB without having to visit a branch″.
In a bid to define love beyond the euphoria of the moment, FCMB said the Bank is aware of the challenges faced by people and the society. It was for this reason that it consciously chose to bring hope and smiles to the people and communities. The Bank extended its hand of benevolence to internally displaced women in Maiduguri, Bornu State by providing training and financial support to 100 of them to start any small-scale businesses of their choice. The financial institution also organised skill acquisition and other capacity building programmes for the beneficiaries. FCMB's intervention in economic empowerment is seen in its partnership with Wecyclers, an award winning company involved in recycling, on a waste-to-wealth franchise scheme. Through this collaboration, the Bank is helping to tackle the challenge of waste management by deploying an innovative recycling project aimed at job and wealth creation, while promoting health and sanitation. To further deepen the project, FCMB has put in place a monthly reward scheme for top recyclers. The first batch of winners emerged in May, 2017 and have been presented with their prizes. FCMB's economic empowerment CSR activities have also impacted on youths. The Bank has instituted a capacity building programme for youths, tagged "Empowered for the Future". The initiative focuses on peer-to-peer economic empowerment, sexual and reproductive health promotion for in- and out-of-school adolescents. It commenced with 50 youths who were trained on various aspects of human development. The beneficiaries are expected to reach out to 750 peers over a one-year period, with focus on financial literacy, skill acquisition, sexual and reproductive health, while undergoing vocational training, job shadowing and knowledge building programmes. Another of FCMB's expression of real love is its Priceless Gift of Sight programme. The Bank has been sponsoring this project since 2009 in partnership with the Tulsi Chanrai Foundation (TCF), a Nigerian-Indian Non-Governmental Organisation (NGO). The programme involves eye screening tests, full ophthalmic medical examination, eye surgeries, provision of free medication, eye glasses and counselling for those suffering from cataract, an eye defect that could lead to blindness if not promptly treated.  Over 100,000 people across Nigeria have so far benefited from it since the Bank took up the sponsorship 9 years ago. In 2017, FCMB also sponsored 500 eye surgeries in Kebbi, Cross Rivers and Imo states, while more than a thousand people underwent the screening for cataract during the programme. The 2018 programme nationwide is currently being planned. The Bank has previously carried out the programme in Katsina, Adamawa and Ogun states. To FCMB, this is love in action and not just words.