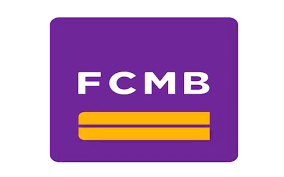 FCMB Group Plc has successfully completed the acquisition of an additional 60 percent equity stake in Legacy Pension Managers Limited (Legacy). The acquisition, which increases the holding company's interest in the company from 28.2 percent to 88.2 percent, was concluded at the Completion Board Meeting of Legacy on Tuesday, November 21, 2017 in Abuja. The completion of the transaction follows the approvals of the Central Bank of Nigeria, the National Pension Commission, and the Securities and Exchange Commission. FCMB Group's acquisition of Legacy is set to open a new vista of sustained growth for Legacy through the enhanced distribution and market presence.
Analysts have hailed the decision of FCMB Group to acquire majority stake in Legacy Pension as a significant development that would enhance the future performance of both organizations. They anticipate that Legacy Pension will be better positioned to grow its market share, compete effectively upon the onset of Retirement Savings Account portability, and also enter the micro-pensions segment in the informal market by leveraging on the network of First City Monument Bank, the retail and commercial banking arm of FCMB Group.
FCMB Group Plc's subsidiaries include: First City Monument Bank Limited, FCMB Capital Markets, CSL Stockbrokers Limited, CSL Trustees Limited, First City Asset Management Limited, FCMB Microfinance Limited and now, Legacy Pension Managers Limited. FCMB Group has over 4.3 million customers and 204 branches in Nigeria and a banking subsidiary in the United Kingdom through FCMB Bank (UK) Limited (which is authorised by the Prudential Regulation Authority (PRA) and regulated by the Financial Conduct Authority (FCA) and the PRA in the United Kingdom).   Legacy Pension Managers Limited is licensed by the National Pension Commission, to carry on business as a Pension Fund Administrator (PFA). It has over N220 billion assets under management comprising, retirement savings accounts, retiree accounts as well as privately managed pension funds for institutions. It has over 350,000 pension contributors which it services from 48 locations across the country.