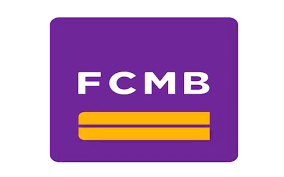 Leading financial services provider, First City Monument Bank (FCMB), organized the first in a series of free training programs for small and medium business owners.  The initiative, led by FCMBs Training Academy and the Banks SME Segment Managers, was attended by existing and start-up firms in the SME sector as well as seasoned facilitators cutting across spheres of business development, accounting, marketing and strategy. The training, which focused on Business Finance Optimization for SMEs, covered various areas such as Budgeting, Cost Management in Challenging Times, Raising Capital for Businesses, Getting Businesses Ready for Loans or Investments, as well as Managing Credit Sales. Speaking at the opening of the programme, the Divisional Head, Corporate Services of FCMB, Felicia Obozuwa, stated that the Bank recognizes the role of entrepreneurs in the society and their capacity in driving economic growth. According to her, ''it is just one of the ways we support the growth of our SME customers. We realize that many small businesses can have the dedication to succeed, but without training and business experience, it can be a challenge to achieve results. Business acumen and day to day operational skills are essential for any small business owner to have when seeking out their next venture or sustaining their current business. In FCMB, we are passionate about helping our customers to be as educated as possible. Our comprehensive training programme for SMEs will establish a foundation for small business owners to develop themselves, learn new skills, better serve their customers, and stay relevant to their niche''.
In addition, the Executive Director, Business Development of FCMB, Mrs. Bukola Smith, explained that the Bank realises that SMEs play critical roles in the growth of the nation's economy. She added that, ''we understand that a number of factors combine to determine the success or failure of SMEs. We will continue to support our customers operating in this segment to overcome the challenges they usually face. We want to be part of their success story''. Mrs. Smith listed some of the offerings of the Bank in the SMEs segment to include the e-invoicing platform – a unique solution, designed to help businesses monitor and control their cash management, especially as it affects payments, receivables, reconciliation and other financial transactions, through the internet and other mobile channels among others. In addition, the Bank offers free banking transactions for a period of three months for new-to-FCMB SME customers.  In line with FCMB's drive to partner with value content from the Fintech space, the Bank is also collaborating with Paystack to provide an innovative online collections platform to merchants and other businesses focused on enabling them to provide their customers with a seamless payment experience. The Bank is steadily building bridges between SMEs and investors, national and international developmental agencies to facilitate and unlock opportunities for SMEs.
The participants at the capacity training expressed gratitude to FCMB for living up to its value as a simple, reliable and helpful Bank that creates opportunities. A beneficiary, who is also the Managing Director of Festival Designs Limited, Mr. Shola Paul, had this to say: ''This training is very essential and a great initiative on the part of FCMB. I appreciate the efforts of the Bank to ensure customers succeed in their various businesses by providing tools that facilitate growth''. In the same vein, the Managing Director of Honey Adeniyi Products, Mrs. Yemisi Ladejobi, stated that, ''what FCMB has done by putting together this capacity building programme is very encouraging. I have learnt a lot from this programme and kudos to the Bank''.